MediPac® - Always the Right Product for Your Needs
Thanks to several decades of market experience, MediPac® GmbH knows exactly what is important to you as a customer. The wide assortment enables the right reaction to all requirements, especially your industry:
1 Contact - 1000 Possibilities.
Flexibility - the ideal solution for your challenges.

Pharmaceutical Primary Packaging and Accessories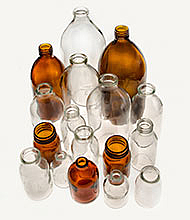 Blow-Molded Glass
injection bottles
infusion bottles
transfusion bottles
dropping bottles
syrup bottles
packaging bottles
wide-mouth jars
meplat bottles
special bottles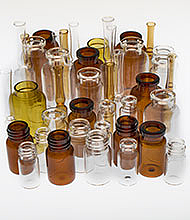 Tubular Glass
injection bottles
thread bottles
snap-cap vials
ampoules
round / flat bottom glasses
vials
pipettes
special bottles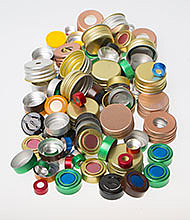 Caps / Closures
crimp caps with center tear
crimp caps with full tear
crimp caps with plastic discs
dust caps
Screw plugs
Special caps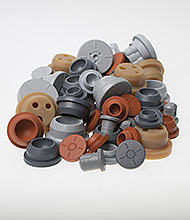 Stoppers
injection stoppers
infusion stoppers
multi-hole stoppers
freeze-drying stoppers
laboratory stoppers
plunger stopper
special stoppers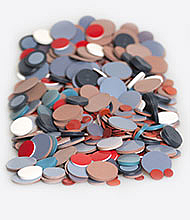 Washers
pharmafix washers
butyl washers
teflon washers
latex washers
bottlepack washers
septa for chromatography
coated washers
special washers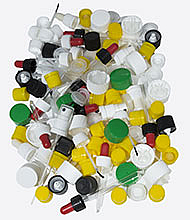 Screw Closures / Caps
injection stoppers
infusion stoppers
multi-hole stoppers
freeze-drying stoppers
laboratory stoppers
plunger stopper
special stoppers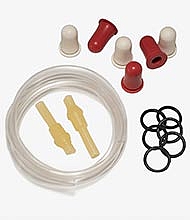 Other Products
pipette suction cups
o-rings
hoses
hose connectors
special products
Materials
natural rubber
chlorobutyl
bromobutyl
silicone
teflon / teflon-coated rubber
special mixtures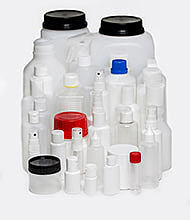 Small Packaging
narrow- / wide-mouth bottles and others, with UN approval
plastic boxes
cosmetic jars
cosmetics bottles
PET bottles
special products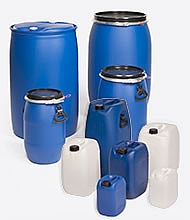 Big Packaging
canisters / fassetts
head drums
l-ring barrels
pails
grease bucket
repaltainers (IBC)
UN-approved products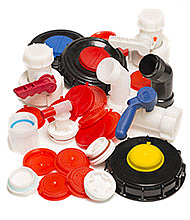 Accessories
drain valves
cover
dispensing taps
screw caps
bung plug
pliers / closing aids
special accessories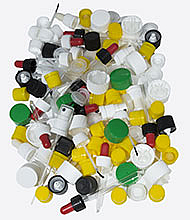 Screw Caps
Parmafix slices
Butyl washers
Coated discs
Teflon washers
Latex washers
Bottlepacksheads
Septa for chromatography
Special discs
Septa for chromatography
Special discs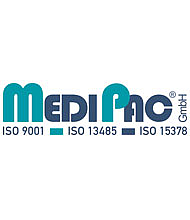 Materials
PE
PP
PET
HDPE
LPDE
PVC
and other
Medical Devices - Sterile Disposable Products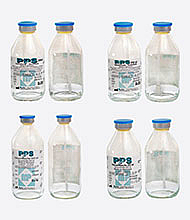 PPS Vacuum Bottles for Reinfusion - for Bloodletting
vacuum bottles for ozone-oxygen therapy and others. with micro-pearl system
vacuum bottles for bloodletting
vacuum bottles for the laboratory and other applications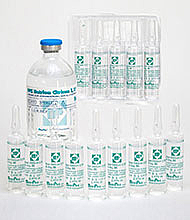 PPS Sodium Citricum 3.13%
solution to prevent blood clotting in ozone, HOT and UVB autologous blood therapy
for catheter blocking in dialysis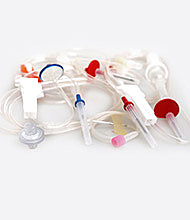 System Articles for Ozone-Oxygen Therapy and for Other Medical Applications
transfusion devices
perfusions devices
Heidelberg extensions
interconnectors
ventilation filter
transfer filter sets
blood collecting equipment
Clinical / Pharmaceutical Special Packaging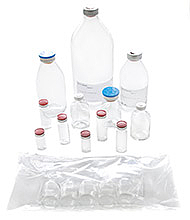 Sterile Bottles and Accessories
empty sterile bottles
sterile packaging for glass and tubular glass bottles
stoppers, caps and syringes
packaging in PE bags, tyvekbags or transparent bags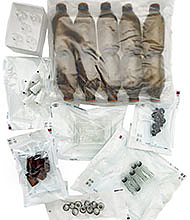 Sterile Packaging
sterile inject pacs
sterile injection trays
packaging in PE bags, tyvekbags, or transparent bags
Consumables for the Analytical Sector
For example:
roll edge bottles white / brown (tinted)
threaded bottles white / brown (tinted)
crimp caps / sealing washers of all kinds
snap-on lid / snap-cap glasses
screw caps / sealing washers of all kinds
shell Vials
micro-inserts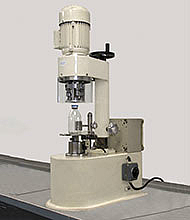 For example:
closing / opening pliers
pneumatic closing / opening devices
table models with and without pedals
flanging machines